Building a Sales Enablement resource for Samsung
Learn how our team transitioned Samsung sales enablement from a reactive print driven support tactic to a dynamic data-driven resource.
Click the button to download our in-depth case study.
We saw opportunity to introduce and implement a digital marketing solution.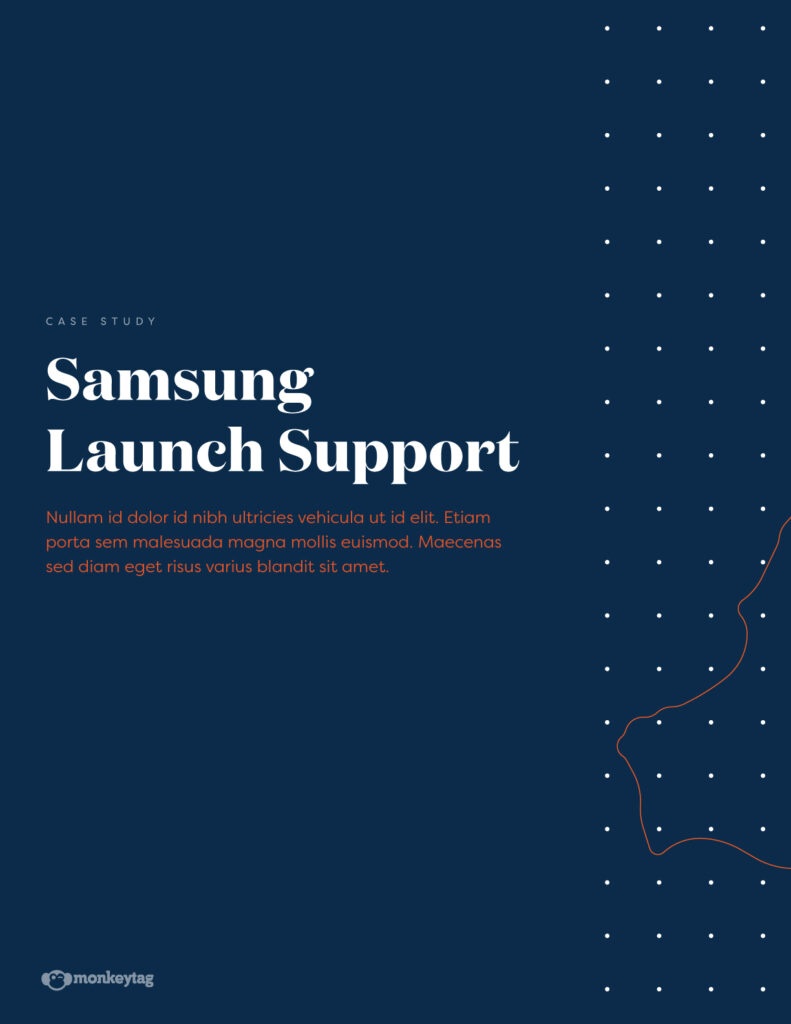 Samsung sells smartphones and accessories through independent sales teams at both carrier stores and retailers ("channel partners"). Each sales team supports many different phones — including Samsung's competitors. These teams have to be aware of specific launch dates, features, and even accessories, which can vary from carrier to carrier (as well as retailers).
We wanted to equip the independent sales teams with the necessary information they could use to confidently sell Samsung's smartphones and accessories. We knew this information had to be up-to-date, accessible, and customizable so that sales teams could quickly engage with customers, answer questions, or share documentation.
We compiled and digitized these resources onto an online, single-source platform that all sales teams could access without the worry of a log-in. This newly created hub was called Samsung Launch Support (SamsungLaunchSupport.com) and represented the beginning of Samsung's sales enablement process.
Sign up to receive insights, case studies, and updates