Applause is a performing arts studio located in the Upper East Side of Manhattan.
Applause teaches dance, theater, and film classes to ages 3-18, offering an exceptional staff chock-full of Broadway experience and touring credits. However, they were beginning to lose clients to other performing arts studios due to their location and outdated, hard-to-navigate website. Their current space is difficult to find, which they believed was hurting them against their competition. Without prime real estate, they needed to find a way to stand out online.
We needed to evolve the Applause brand and help redesign their website in order to reinvigorate enrollment among their target audience. They also tasked us with finding a way to keep their new branding recognizable to current clients, while staying true to their personality.
We began with updating the logo, incorporating the bubbly nature from the original, but adapting it for modern times. We kept their signature lowercase "a" but transformed it to represent the act of clapping; the result of an outstanding stage performance. The new logo felt fluid, like the movement of dance.
We rounded their branding out with bold colors and fonts that equally speaks to the children taking the classes, and their caregivers who would be signing them up. We even added in a new studio slogan: "Discover, Train, Perform."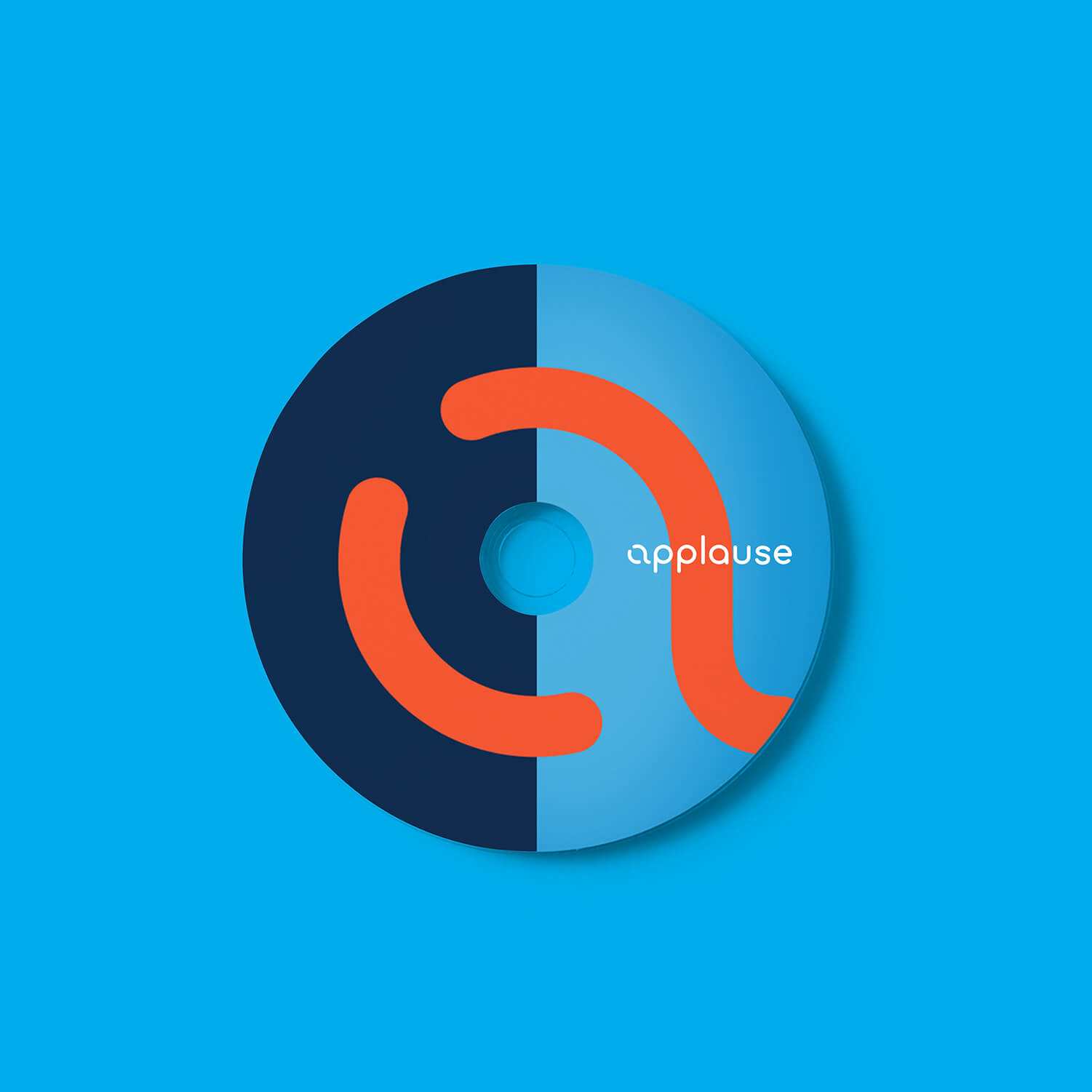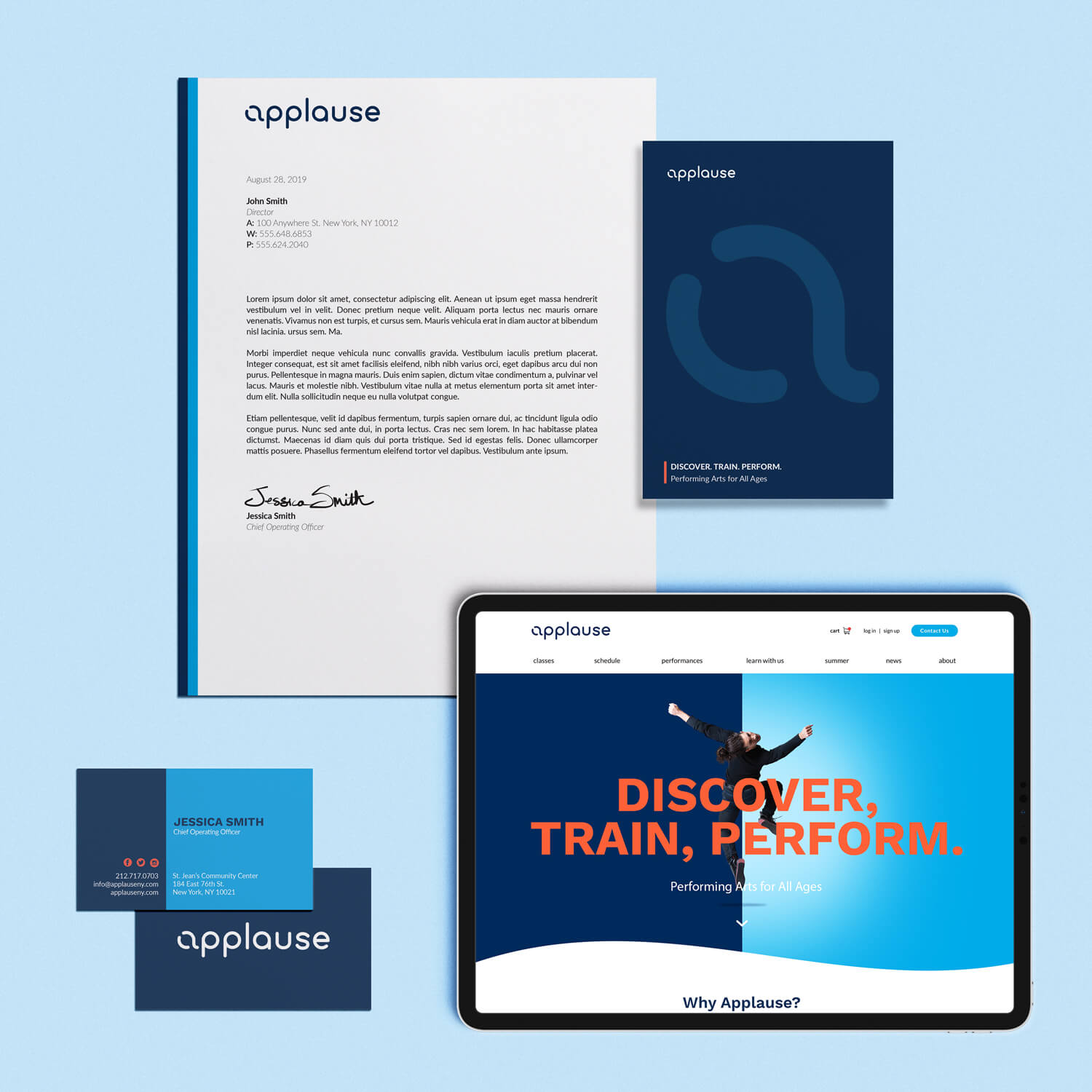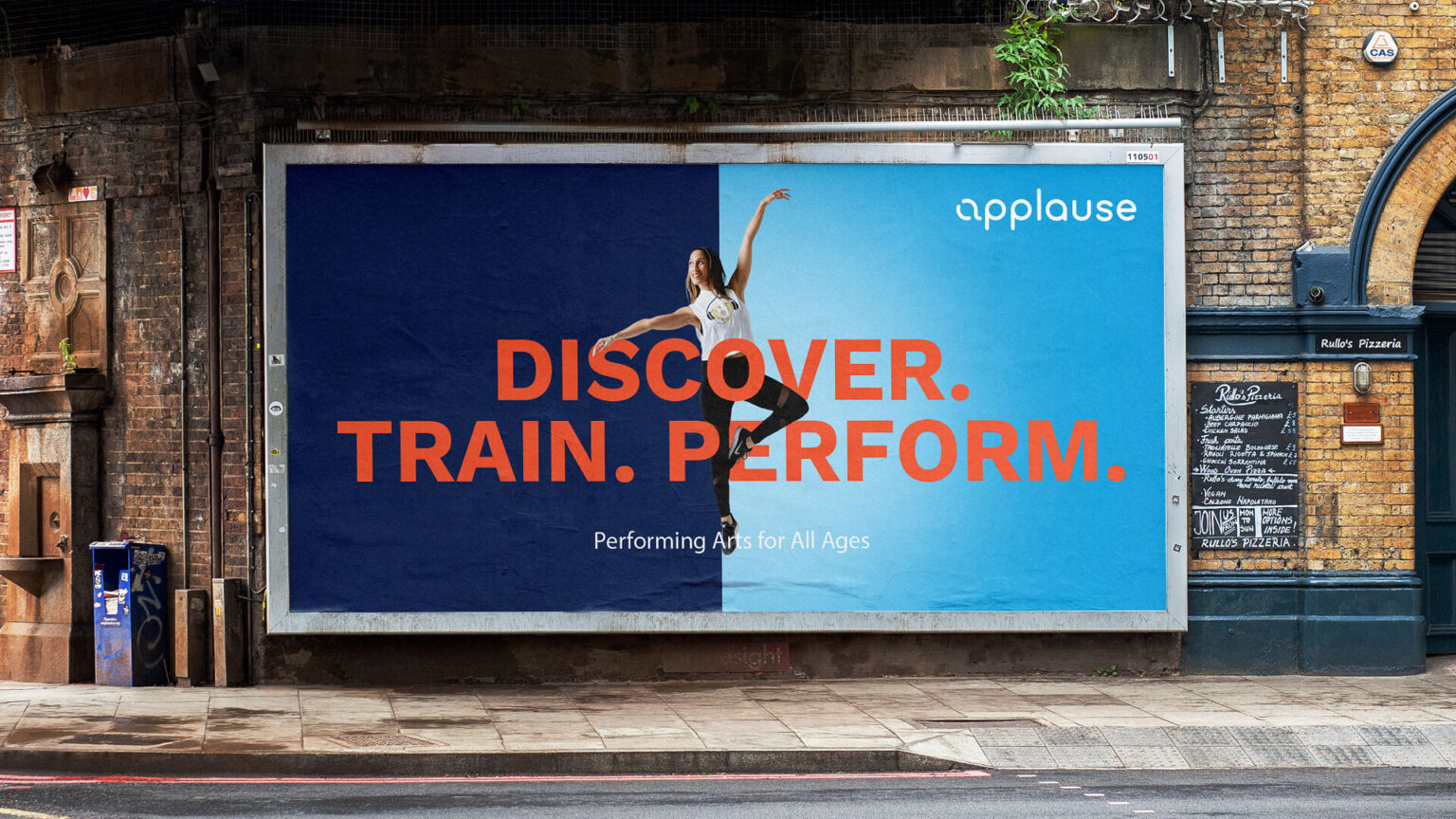 We entered into the website redesign phase with an enhanced focus on user experience, paying close attention to the site's functionality. Was it easy to find classes, sign up, and checkout? Did the flow make sense, and were there enough form fields to capture the necessary student information for the studio? These were just some of the questions we sought ways to answer.
After getting client sign off on our wireframes, we moved into designing the user interface, incorporating Applause's new branding elements across the site's buttons, icons, and color schemes, as well as ensuring overall responsiveness.
The Applause website launched in the summer of 2019, with their new logo also making its debut across the studio's social media channels. Today, Applause has a consistent, modern look, helping them to stand out and be instantly identifiable to both potential and current students.
Over 4,000 children taught annually