VIP kits are distributed by Samsung to help create buzz around their iconic device launches.
The Samsung Galaxy Note8 was an opportunity for brand redemption after the widely known troubles of the Galaxy Note7. VIP kits were positioned to be one of the first big impressions of the new device, slated to be sent to over 900 industry trendsetters, media personnel, and influencers. Even the shipper box needed to make a statement.
We needed to evolve the Applause brand and help redesign their website in order to reinvigorate enrollment among their target audience. They also tasked us with finding a way to keep their new branding recognizable to current clients, while staying true to their personality.
We selected a black corrugate material for the shipper box and lined the inside with a custom paper in Samsung's signature blue.
We wrapped the kit in a black, silk-touch paper that provided both a luxurious appearance and a soft feel. A magnetized package sleeve was created to display a foil-stamped Samsung logo. Once the sleeve was removed, a centered gatefold was revealed for recipients to pull apart and open. The gatefold doors were also lined with the blue paper, adding contrast and enhancing the overall unboxing experience.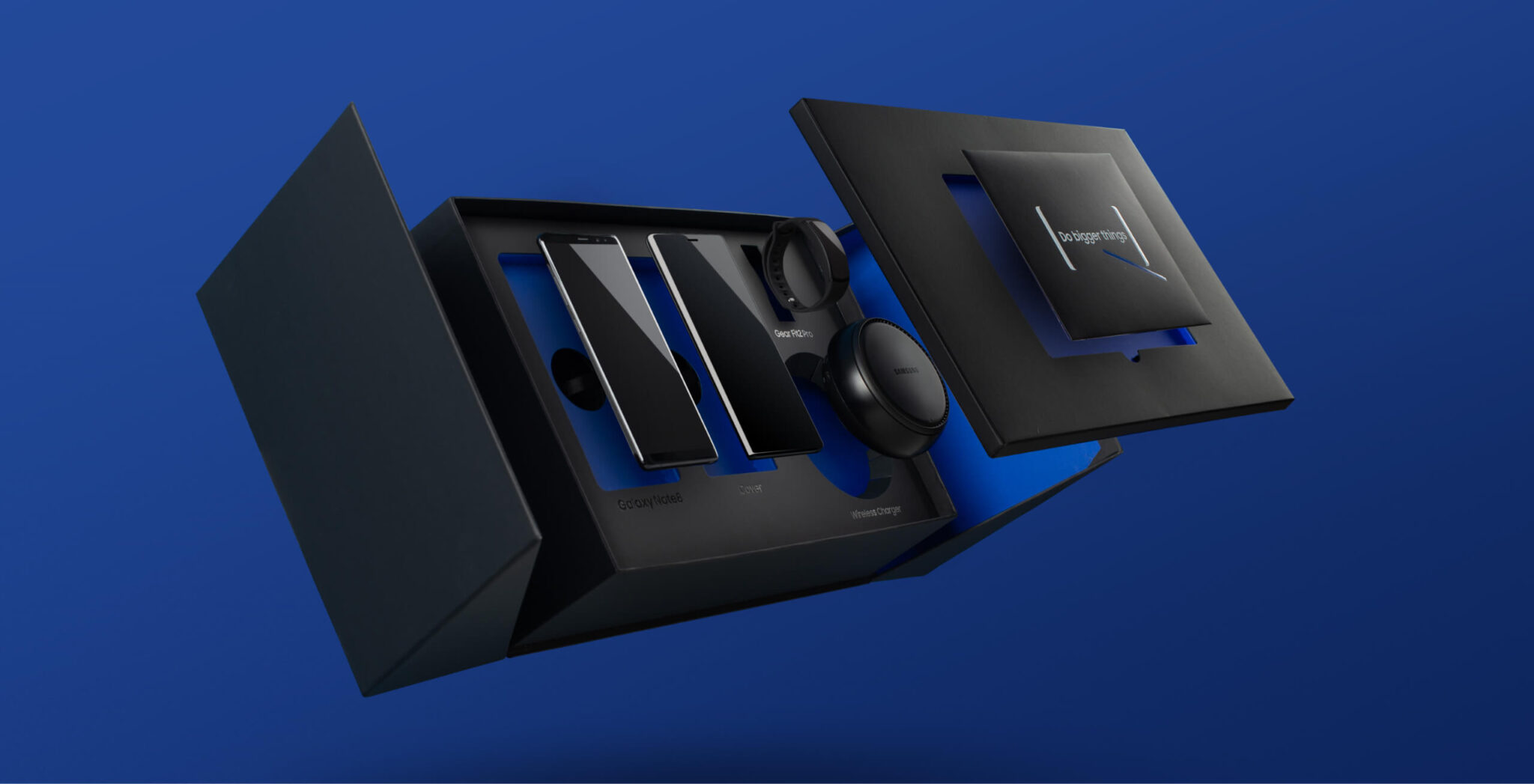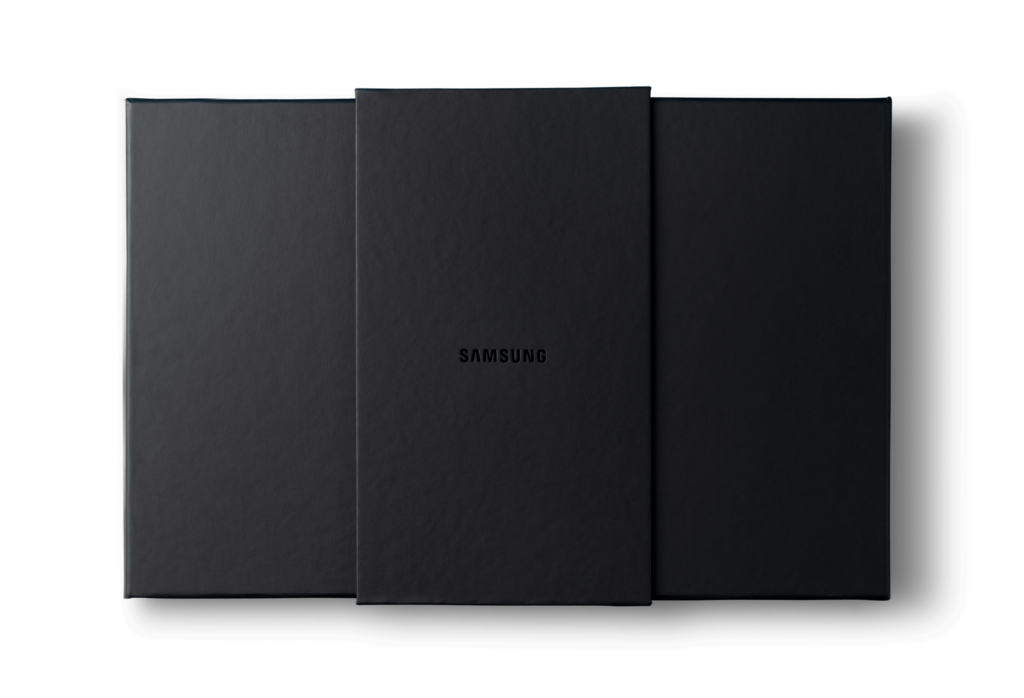 The VIP kit's interior was topped with a welcome letter set into a tray. Once this tray was removed, the Galaxy Note8 device and its accessories could be seen perfectly resting in their own custom-built tray wells.