La Calle is an eclectic restaurant serving authentic 
Mexican street food in Downtown Houston.
Houston is home to an endless supply of taco stands and Mexican restaurants. La Calle needed to open up with its own unique identity to stand out from the crowd, and ultimately drive traffic to their location.
It was essential that we combine the owner's passion for traditional Mexican culture, with bold, modern touches that would resonate among restaurant-goers. The logo and color palette needed to be inviting, energetic, and applicable to an assortment of printed pieces, the website, and social media pages.
The restaurant also wanted to support its brand with witty one-liners that would create engagement with consumers throughout their dining experience.
We started by establishing a clear direction of the overall look and feel La Calle was hoping to achieve. Next, we researched certain aspects of Mexican culture, drawing inspiration from folklore and symbolic imagery. We also made sure we were capturing the essence and vibrancies of a traditional taco stand.
Once a logo was chosen and finalized, we moved into developing custom illustrations and patterns that could extend across taco wrap papers, to-go bags, and menus. We then mixed lively taco banter and well-known Spanish phrases to create one-liners that would round out the store's messaging.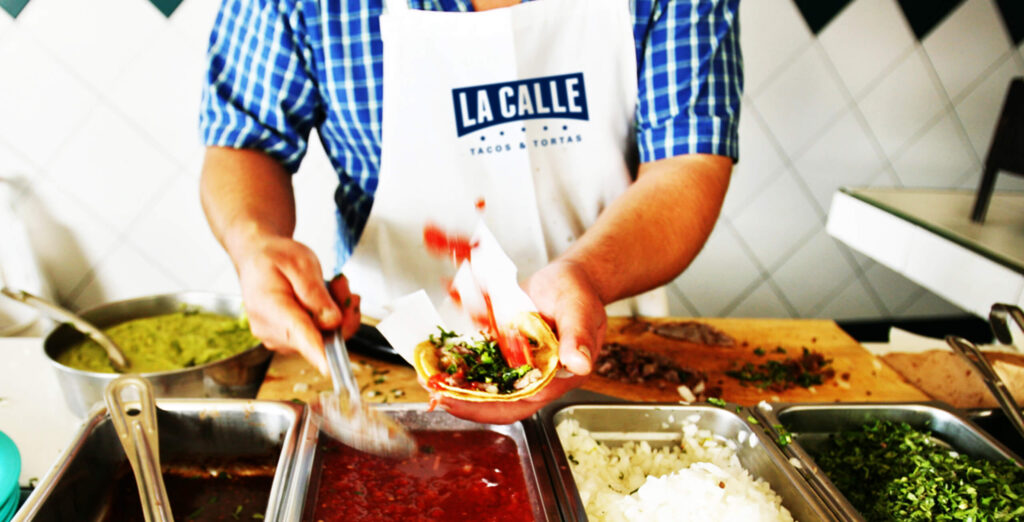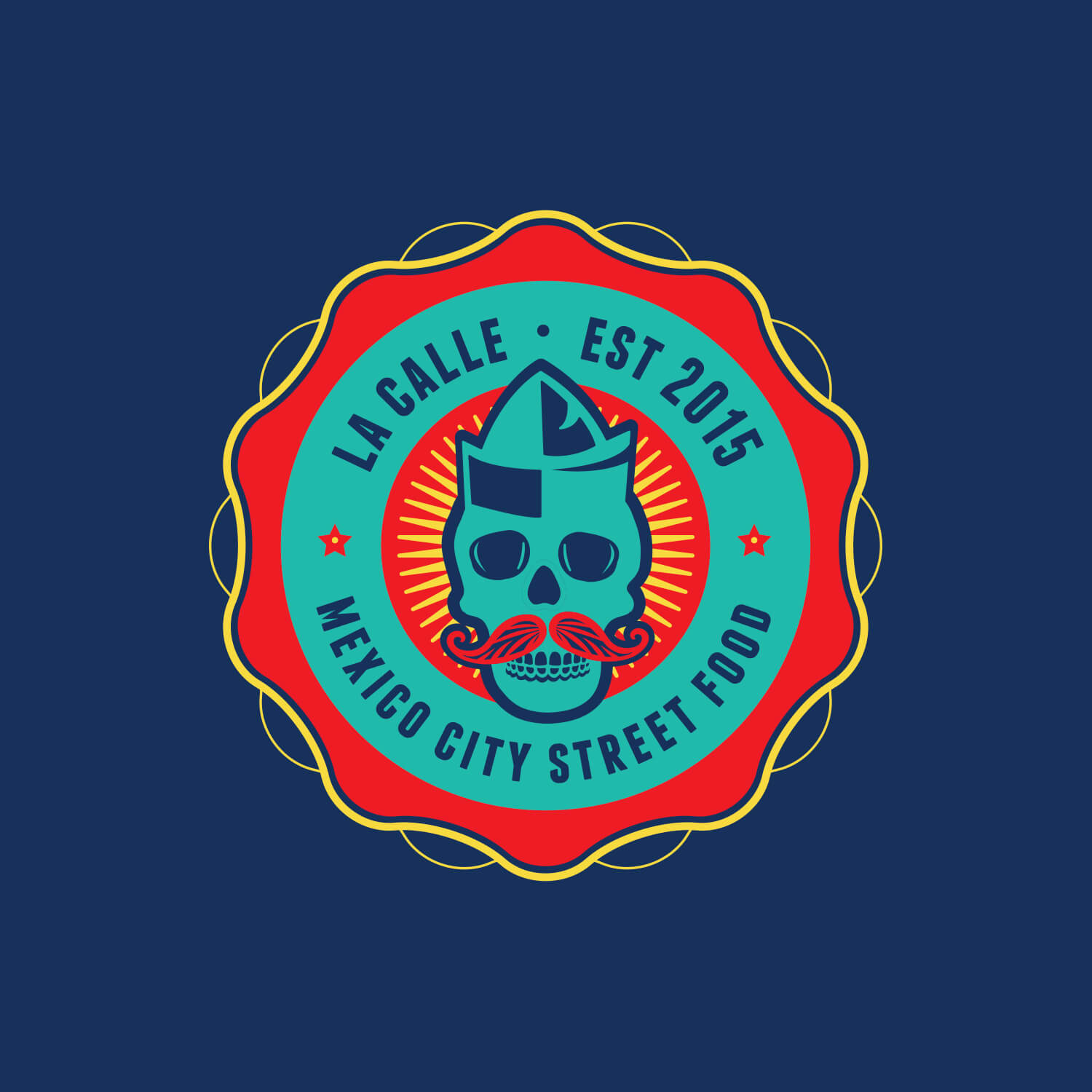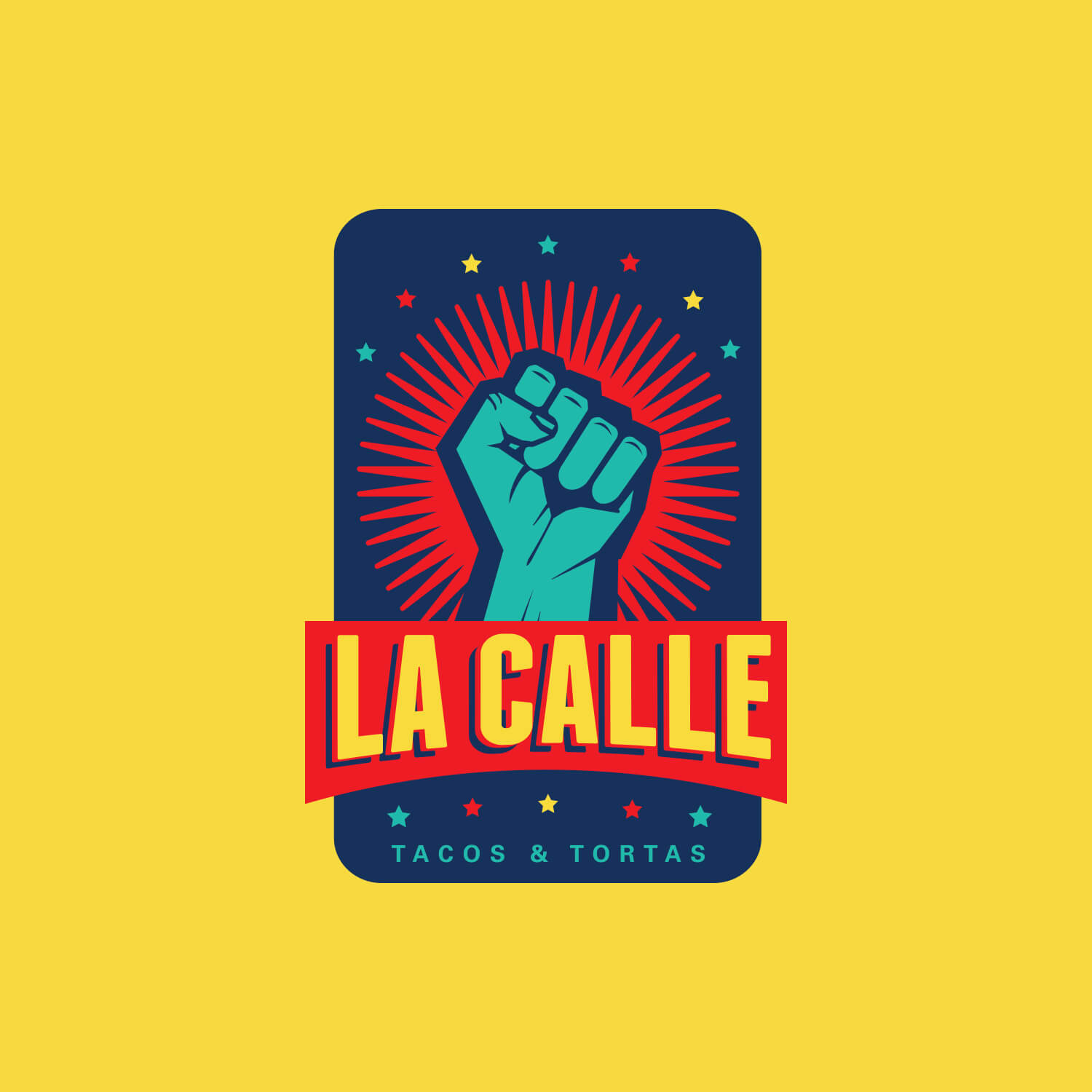 We oversaw the branding identity rollout in various aspects of the restaurant, both in-store and online, meeting all timelines to ensure La Calle was ready for its grand opening. The restaurant opened in February 2016 and has since been highly successful, with plans for a second location in the works.
998,573 tacos enjoyed since opening