Samsung uses 3D renderings to sell in their marketing and merchandising plans for retail environments.
Samsung needed a comprehensive go-to-market plan for its Galaxy S9 product launch in U.S. Cellular locations. This plan was to be a collaborative effort between multiple teams and shared with retailers during the pre-launch stage.
Additionally, they needed a CGI planogram to three-dimensionally showcase where merchandise and marketing signage could be placed throughout Samsung's retail footprint in the store. This 3D rendering would allow Samsung and its teams to better sell in marketing opportunities using an in-situation design visualization.
We started by creating a custom CGI environment that mirrored the Samsung footprint in U.S. Cellular stores. We used the actual floorplans, along with reference photography, to build out the retail in-store 3D rendering. 
We then created and placed the Samsung products on the display tables and shelves to add detail and replicate exactly what merchandise could live in-store. 
Lastly, we mocked up the signage on the walls and tables to show where the new marketing could exist and how everything would look when put together in the space.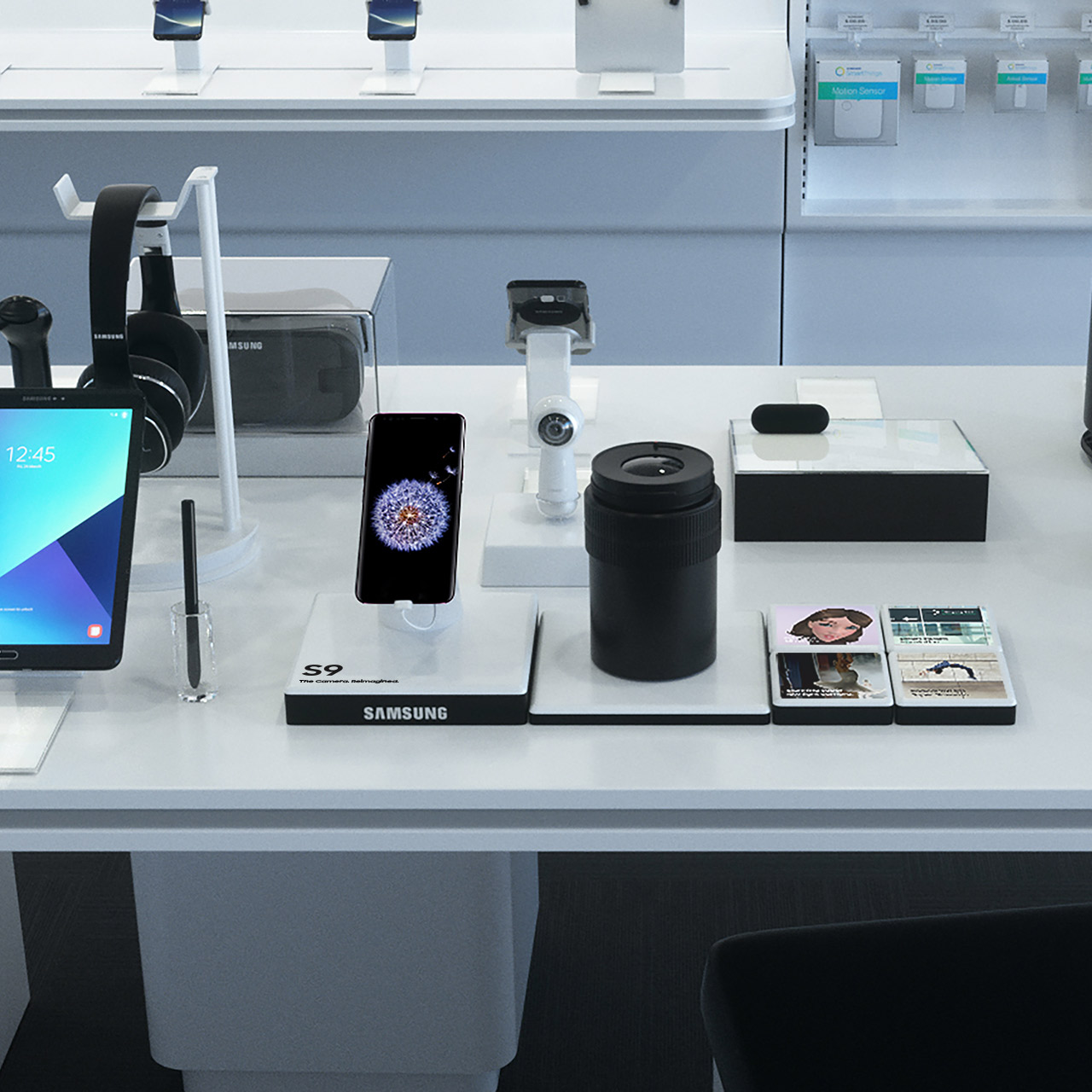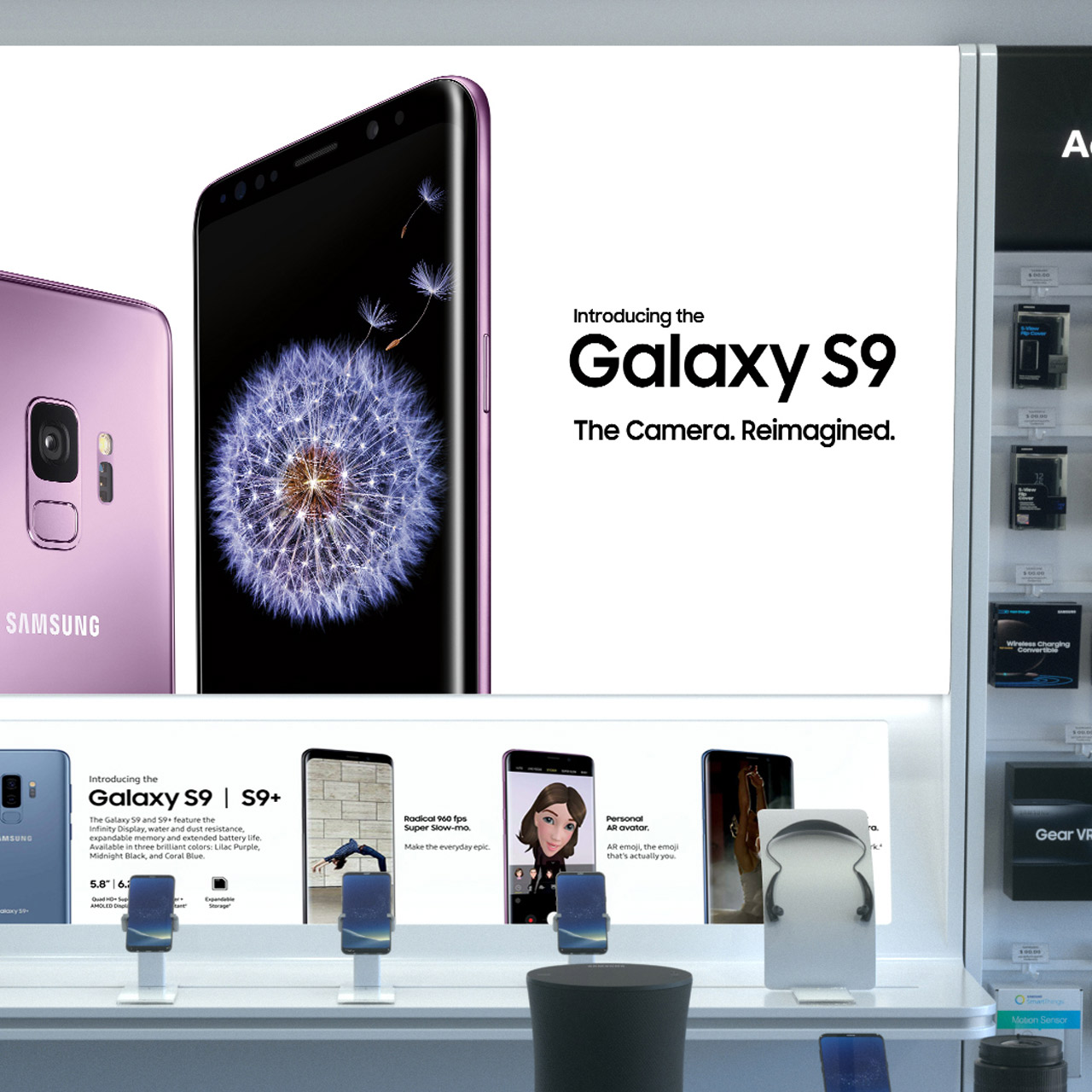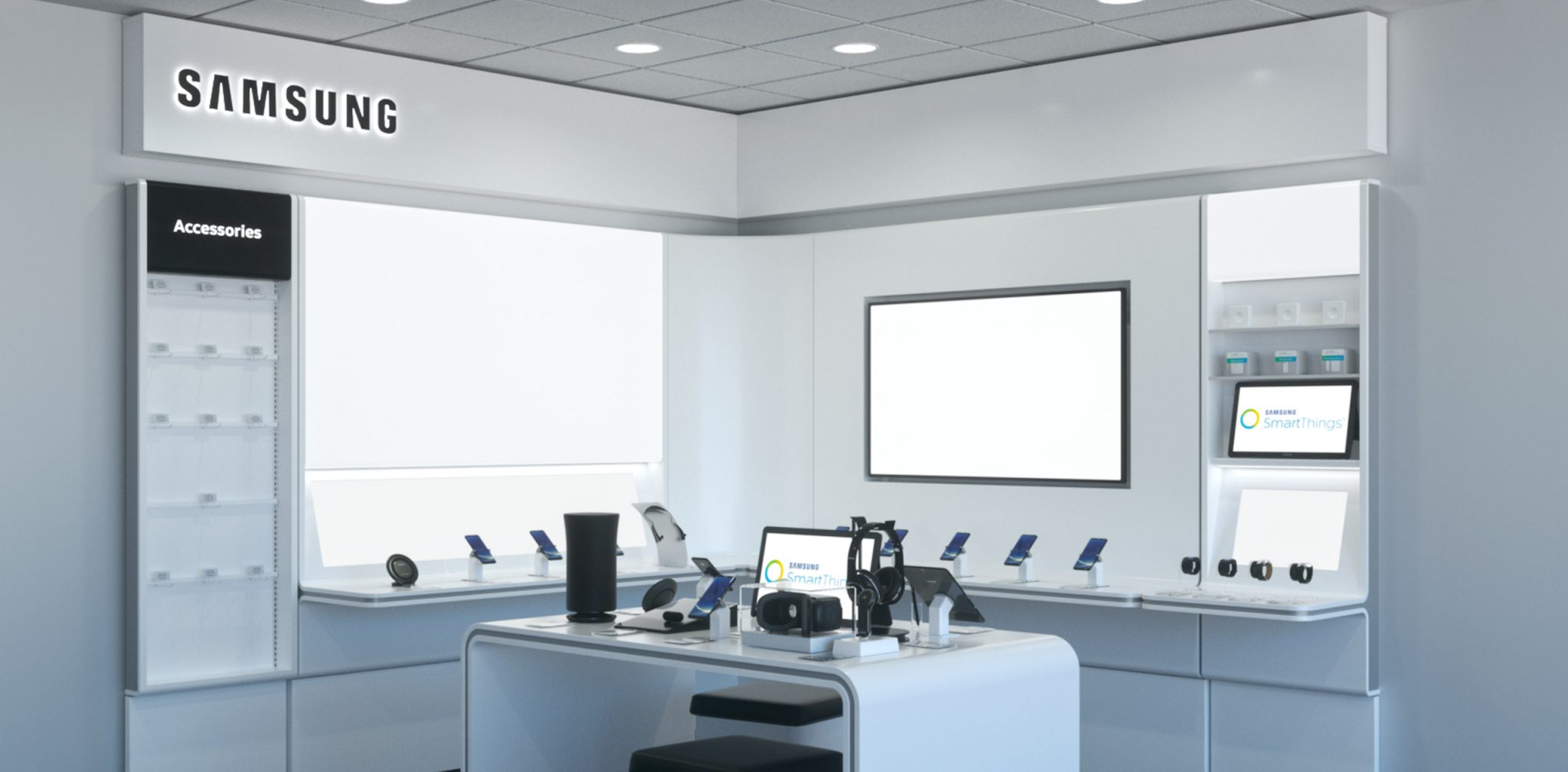 Extending the Lifespan of an Asset
We can always repurpose these types of 3D renderings throughout the year as other products launch; we design our CGI retail environments knowing that a new item, accessory, or marketing signage can easily be added once it debuts.