Mavenir is an end-to-end, cloud-native network software provider enabling innovative and secure experiences for its clients.
Visitors to Mavenir's website weren't able to quickly understand all that the company offered and why they should make Mavenir part of their next project. The site was slow, hard to navigate, and useful information was buried several pages deep from the main menu.
Mavenir needed their site to act more efficiently as a tool for their salespeople, while also driving purchase decisions from potential customers. Success would be measured on whether they continued to hear "we still don't know what you do" after someone had viewed the site.
We approached the revamp website design by first doing a competitive analysis and researching effective user experience designs from a wide range of sites. With that information, we were able to design a user interface that incorporated a more effective navigation menu, concise page headlines, top-down content structure, and relevant links to secondary pages.
We sped up the site's load time by using a lighter framework and made sure to showcase Mavenir's value propositions on the main page so customers couldn't miss them.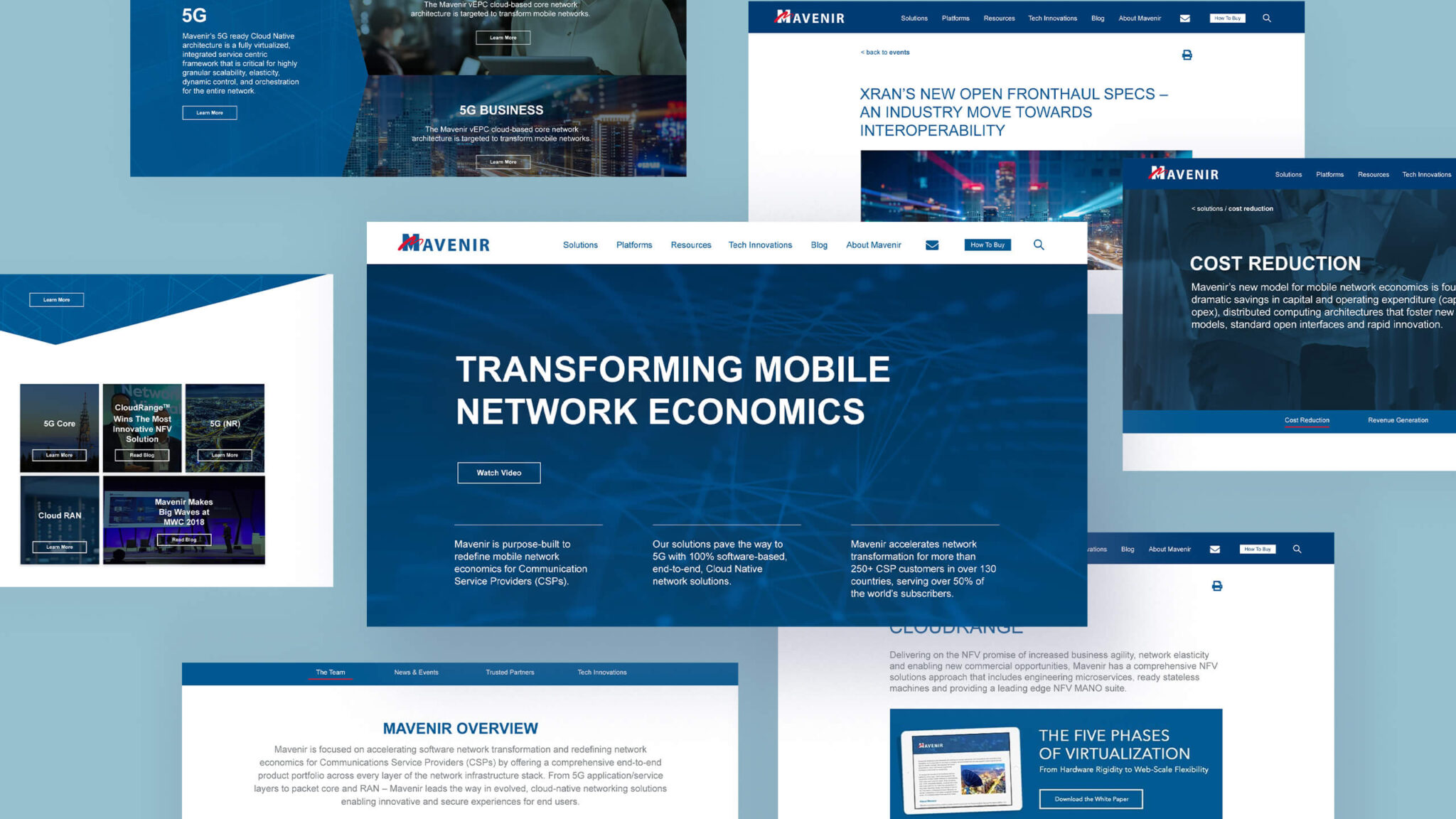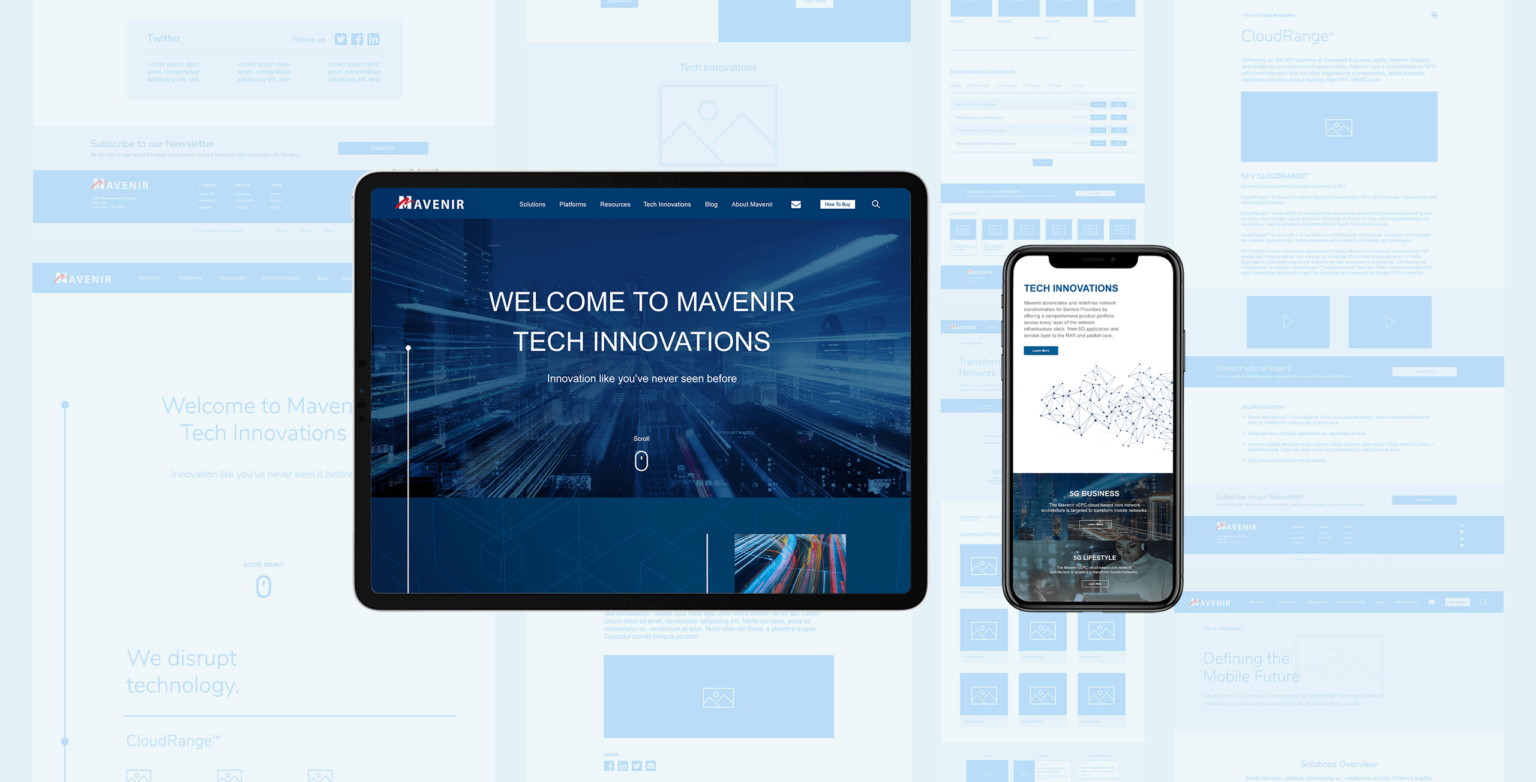 We maintained consistency with Mavenir's current branding, while also building off of it to increasingly reflect the company's bold attitude, using geometric patterns and well-thought placement of their signature blue. After the website design work was done, we partnered with web developers to bring the site to life in 2018.