Website Design and Development
Lead generator. Product salesperson. Service promoter. Your website is these things and more – it's essentially a dedicated, consumer-facing employee that works hard for your company around the clock.
We approach your website design and development with this in mind, incorporating the latest UX/UI, SEO, and content trends so visitors can find your site and easily understand the value you offer.
Who's we? We are Monkeytag, a Dallas and Los Angeles-based marketing agency with a team of web design and SEO experts who are ready to help you. We're a group of energetic and avid explorers, looking to improve the internet one website at a time.
Website Design and Development Capabilities
UX / UI Design

Content Management

Search Engine Optimization

App Design and Development

Analytics and Reporting
So what does UX/UI really mean?
It all boils down to thoughtful design. It's about being empathetic; seeking to understand how the user will interact with your website, and then applying those learnings to design for optimal performance and functionality. Let's take a shallow dive on the differences between UX (user experience) and UI (user interface):
UX design is conceptual, with its focus on the user's journey. Your website could look great, but if the user was looking for something specific and couldn't easily get to it, they'll come away with a poor experience.
UI design is focused on how the website looks and feels, the more tangible elements like buttons and text size. It's all in the details, like using digital-friendly fonts and contrasting colors to meet accessibility guidelines.
Test early, to
test efficiently
You've spent thousands launching a new website, only to uncover data indicating that the way users are interacting on it isn't how you thought they would. What you just read is an example of nightmare material. To keep us all resting easy, we perform research with actual users during the design phase, seeking to understand various perspectives and remove our own biases.
We'll build you the Taj Mahal...
…of websites, aiming to give you an expertly crafted piece of architecture. During the website development phase, we lay the foundational components needed to build out the site. We code the core theme components and utilize wireframe designs to define where content will live, populating the page in the final build. Finally, we test for any issues before going live.
**Sets SEO to expert level**
To start ranking higher on search engines, you're going to need relevant and unique content, fast load speeds, simple navigation, and a mobile-friendly site. We'll do SEO keyword research to craft copy that answers your target audience's search queries, ensuring that those keywords are then seamlessly integrated into on-page elements. From there, our SEO experts will continuously monitor rankings and make optimizations so that over time the search engine gods will shine upon you.
The path to creating a lead-generating website.
Our team will assess your current website (if applicable), identifying opportunities for improvement.
We'll configure a new sitemap, create page wireframes, and determine what content is needed.
Then we skin the wireframes, maintaining a great emphasis on designing for the end-user with testing.
Next, we build out the backend architecture, code the site elements, populate the pages, and test for issues.
We'll start tracking user activity on the site immediately, monitoring the data and analytics to make updates as needed.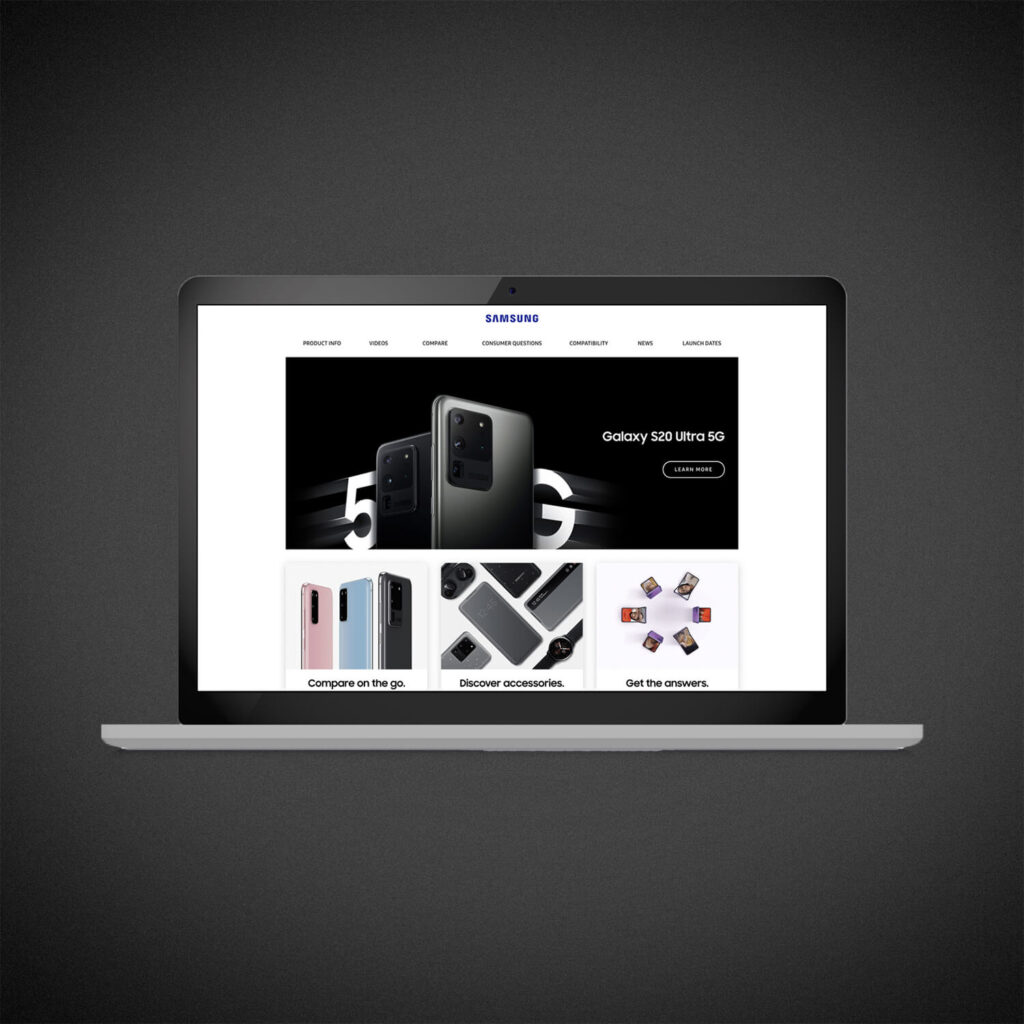 Samsung's one-stop sales resource for mobile field sales managers and retail sales associates.
See More »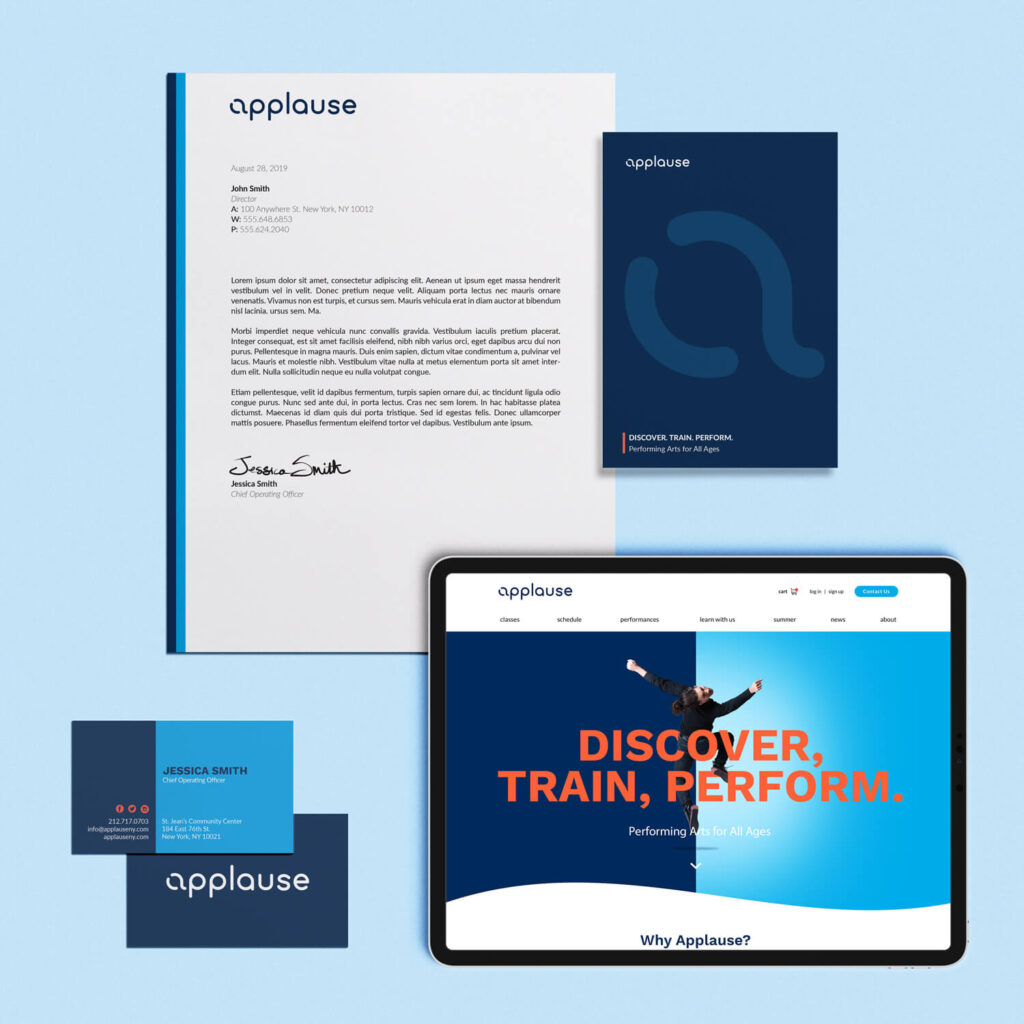 Applause needed to evolve its brand and redesign its website to reinvigorate enrollment.
See More »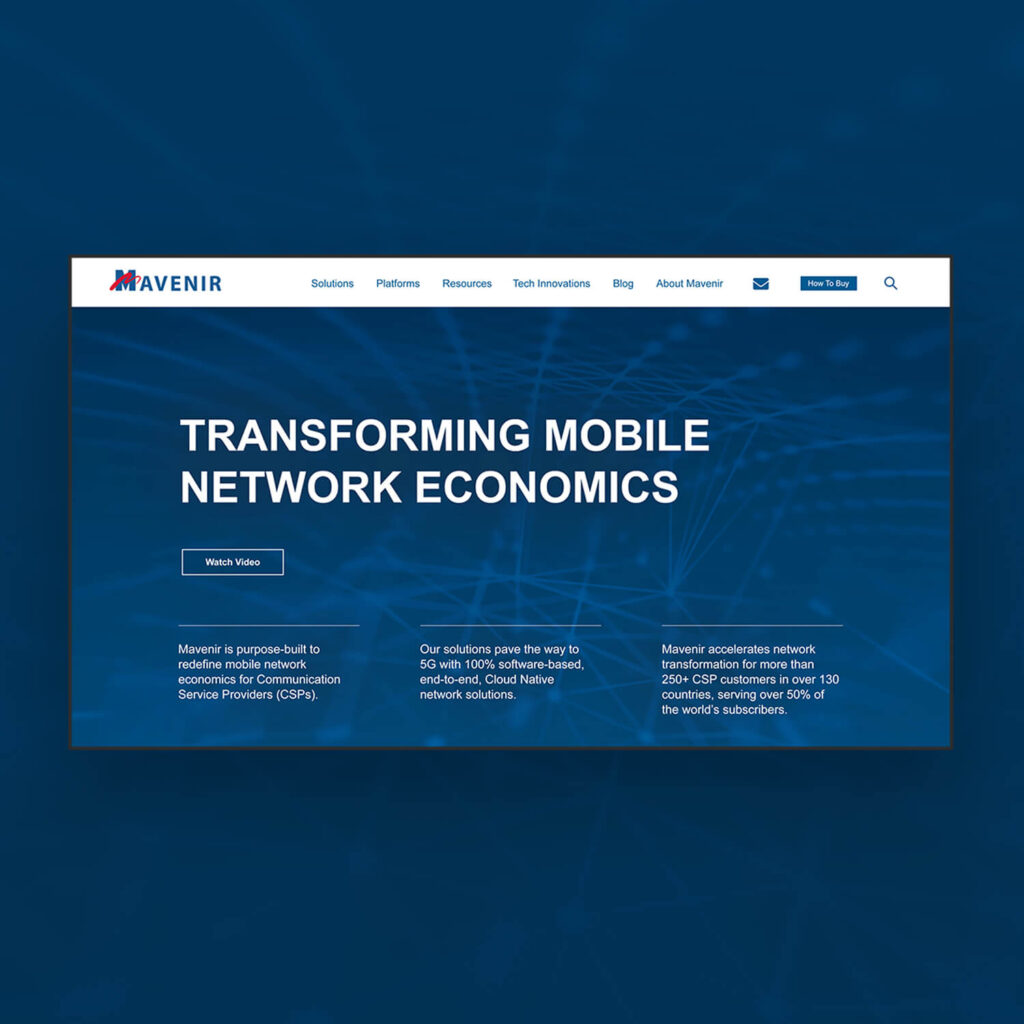 Mavenir is an end-to-end, cloud-native network software provider enabling innovative and secure experiences for its clients. The Challenge Visitors to Mavenir's website weren't able to
See More »
How we stand out in the crowd
With an independent agency, you can expect accountability and transparency. We foster original thinking and innovation, and prioritize speed-to-market for any quick-turn projects.
We build customized, scalable solutions
We seek to understand your business, from both you and your customer's perspectives, to gain a broader perspective on any unique challenges.
We're transparent with costs
We believe transparency is a fundamental part of how we do business. We don't mark up or hide third-party costs in our project estimates.
We offer unique perspectives
Our team is made up of individuals with varied backgrounds whose experience provides unique perspectives to each project.
We focus on practical efficiencies
We understand the importance of time and cost when executing projects on our client's behalf, so we focus on practical efficiencies. We continually evaluate and adjust our processes, workflows, and pricing to ensure we are performing as efficiently as possible.
The relationships we have established with our contracted partners allow them to serve as an extension of our agency. Our transparent approach of including them as active project participants makes for stronger communication, agile adaptability, and true accountability.
I can always rely on Monkeytag. No matter what timeline or curveball I presented them with, they always made our deadlines without compromising quality.
Whether it was a last-minute change to a VIP kit, or edits to a sales training booklet, Monkeytag is always there to get the job done.
Working with Monkeytag exceeded my expectations. Throughout the entire process I felt like they cared about my branding as if it was their own.