Attention spans are short, scrolls are fast, and answers are expected to be found quickly. Who is your company? What do you offer? Why are you different
Branding seeks to answer these questions and more. We can help bring your company's character to life with full brand concepting and logo design, or refresh your existing branding to more accurately portray who you are now as a business.
Who's we? We are Monkeytag, a Dallas and Los Angeles-based marketing agency specializing in branding and digital solutions for both local and national brands. We're a group of energetic and avid explorers, searching for ways we can make your audience take notice.
Strategy and Planning
Identity and Logo Design
Key Messaging
Brand Guidelines
Content and Asset Development
What's in a (brand) name?
In this case, a lot; your company's name is its first impression. It needs to be strong, meaningful, and most importantly, memorable. Our goal is to provide you with enough options to find that "jussst right" moment. We can then add a supplemental tagline to drive the name home, while also further defining your niche.
Nobody puts your brand in a corner.
Let us be your Patrick Swayze, helping to make your company shine. We start with research and collaborative exercises to narrow in on your desired look and feel. From there, we design logos that are flexible enough to live in both horizontal and vertical layouts, as well as provide solutions for small spaces like social media profile pictures.
Once we land on a brand logo, we pair specific font selections that can be used throughout any print collateral or website copy. Then we bring on the color palettes – think Dorothy entering Oz for the first time. We can also create brand guidelines, an essential document that ensures internal teams, franchise locations, and outside vendors maintain consistency with your elements.
Sometimes, words do speak louder.
And they need to be written in a tone that fits your brand. We establish this first, so that all messaging fits together. We can then help craft your brand's story, website messaging and product feature copy, placing a major emphasis on creating content that makes the reader feel like it was written specifically for them.
Every vision needs a strategy.
Where will your place in the market be? We can develop a brand strategy that outlines your purpose and value proposition, determining how your messaging and marketing tactics will ultimately support your business goals. We can also assist with any asset creation along the way, such as photorealistic CGI renderings, that'll further communicate your company's offerings.
The path to bringing your brand to life.
Our team will start from the perspective of the end-user, learning everything about your products and services.
We'll seek to understand your competitive landscape and how we can help you stand out.
Next, we'll develop your brand with naming, logo design, guidelines and messaging.
We'll update all client touchpoints with the final selections, including website, social channels, and print collateral.
With a curated brand strategy, we will ensure your voice is carried throughout your goals.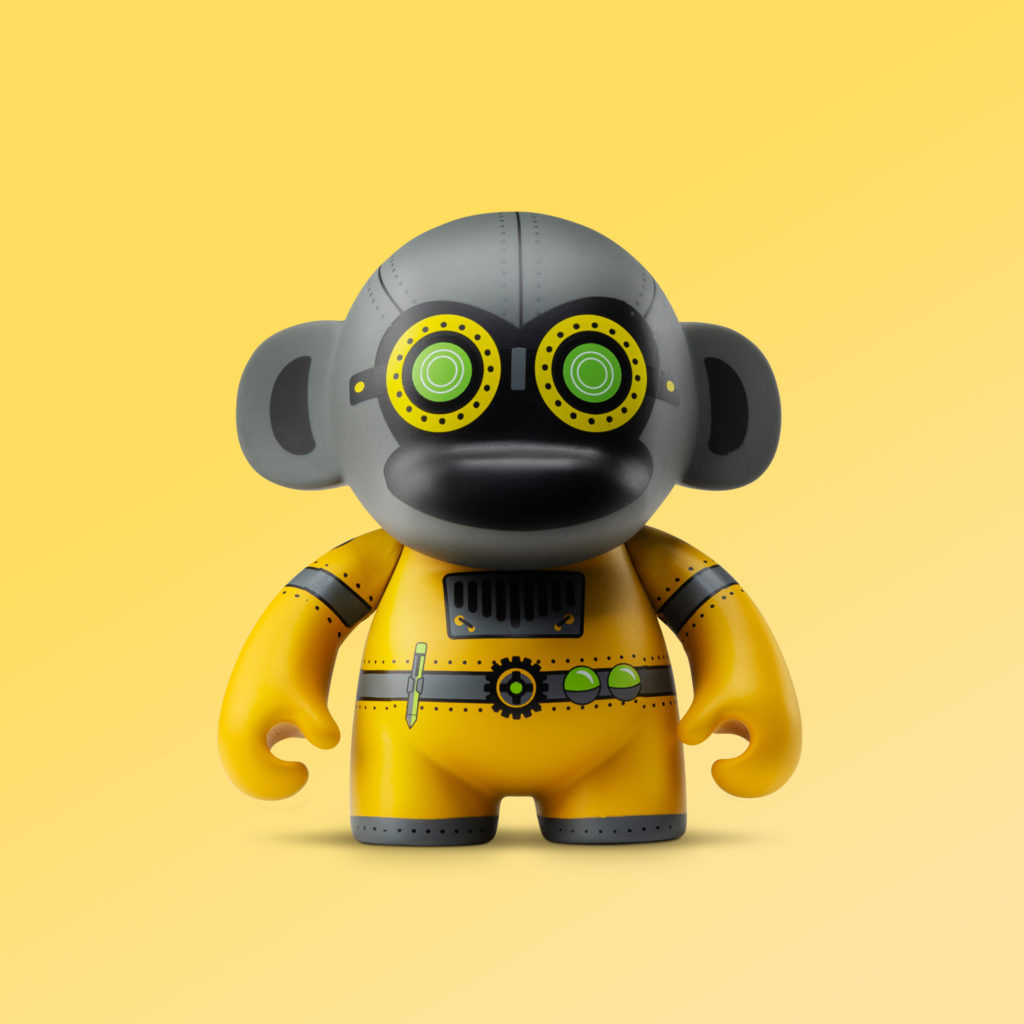 The Simians are a collection of custom toy figurines created by Monkeytag.
See More »
How we stand out in the crowd
With an independent agency, you can expect accountability and transparency. We foster original thinking and innovation, and prioritize speed-to-market for any quick-turn projects.
We build customized, scalable solutions
We seek to understand your business, from both you and your customer's perspectives, to gain a broader perspective on any unique challenges.
We're transparent with costs
We believe transparency is a fundamental part of how we do business. We don't mark up or hide third-party costs in our project estimates.
We offer unique perspectives
Our team is made up of individuals with varied backgrounds whose experience provides unique perspectives to each project.
We focus on practical efficiencies
We understand the importance of time and cost when executing projects on our client's behalf, so we focus on practical efficiencies. We continually evaluate and adjust our processes, workflows, and pricing to ensure we are performing as efficiently as possible.
The relationships we have established with our contracted partners allow them to serve as an extension of our agency. Our transparent approach of including them as active project participants makes for stronger communication, agile adaptability, and true accountability.
Working with Monkeytag exceeded my expectations. Throughout the entire process I felt like they cared about my branding as if it was their own.
I can always rely on Monkeytag. No matter what timeline or curveball I presented them with, they always made our deadlines without compromising quality.
Whether it was a last-minute change to a VIP kit, or edits to a sales training booklet, Monkeytag is always there to get the job done.